DESCRIPTION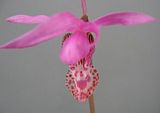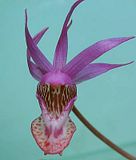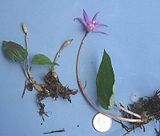 Calypso bulbosa, Lady (Fairy) Slipper Orchid
Synonyms: Cytherea bulbosa, Cypripedium bulbosum, Calypso borealis.

Habitat:
The lady slipper orchid may be found in cool, moist, shady forests in soils rich with decaying leaves, needles, and wood. It may be found from near sea level to fairly high in the mountains.


Bloom size varies (click to enlarge), and is likely to depend more on environment then on bulb size. Eventually a large corm will divide into 2 or 3 new corms as seen in the photo to the left.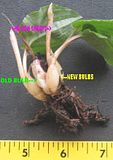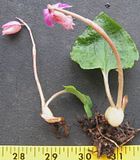 THESE ARE ACTIVELY GROWING, THEY GROW FALL- SPRING AND ARE SUMMER DORMANT, KEEP VERY DRY DURING SUMMER DORMANCY.
Seller accepts PayPal payments
Payment Details: MORE ARE AVAILABLE, BUT MAY BE SOLD OUT SINCE THEY ARE IN SUCH HIGH DEMAND I AM ONLY LISTING ONE ON HERE, EMAIL IF YOU WANT MORE THAN ONE AND I WILL CHECK STOCK