Daylily Auction - Flower Garden Auction
Welcome
This listing is closed.
Goodyera oblongifolia, RATTLESNAKE ORCHID, 10 PLANTS
Listing # 190081
DESCRIPTION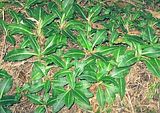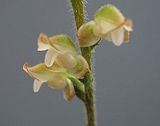 Goodyera oblongifolia, Rattlesnake Plantain Orchid
A common North American native orchid found in shady, coniferous woods. 
Goodyera orchids are NOT bulbs, they grow from slender rhizomes and have evergreen leaves even in the coldest climates.
One of the easiest of our wild orchids to grow in captivity.

Seller accepts PayPal payments
Payment Details: PLEASE WAIT FOR INVOICE IF BUYING MORE THAN ONE ITEM, DISCOUNTS FOR COMBINED SHIPPING ARE USUALLY $1.00 TAKEN OFF FOR EACH ADDITIONAL ITEM PURCHASED.

Sold Out.
This item has been viewed
times.